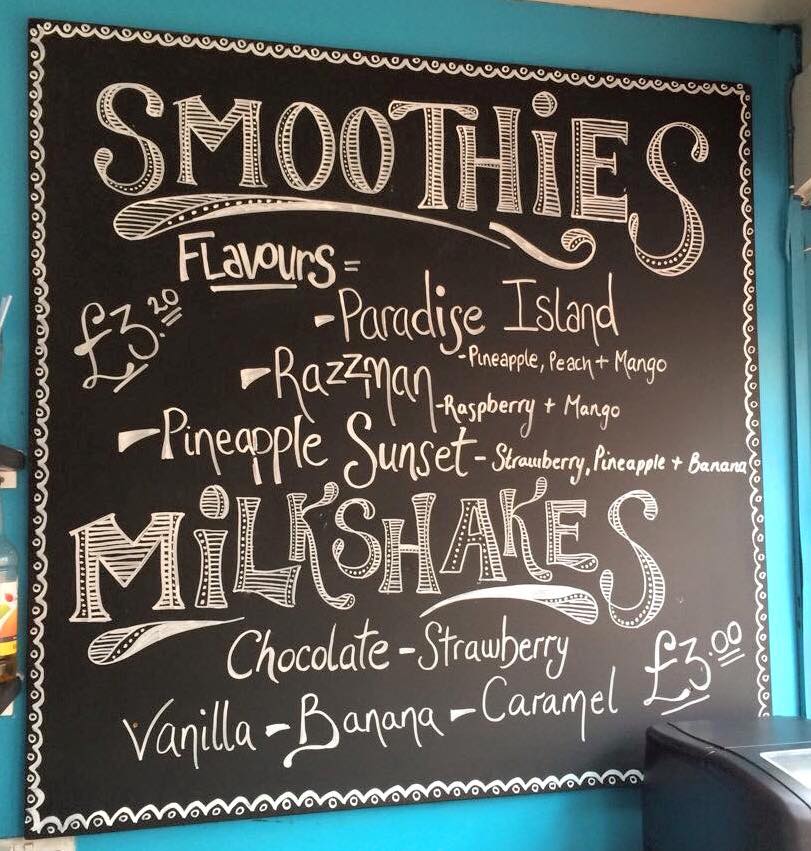 So here we have my first official Sign Writing blog post! Exciting stuff! The images here are all Menus and A-board designs I created for The Lighthouse Cafe in Worthing, What great fun it was.
Although in the past i have designed posters and written a few boards for friends, this was my official first paying job for my new Sign Writing hobby! Absolutely had a blast doing all of them. I can't deny I am a slight perfectionist so to start with I was scrubbing off and re doing some headers or titles, but once i'd got the typography down to a tee, I was on a role!
Even more excitingly… having taking these photos and shown them around a few places i've been booked for my next job.
Can't wait!