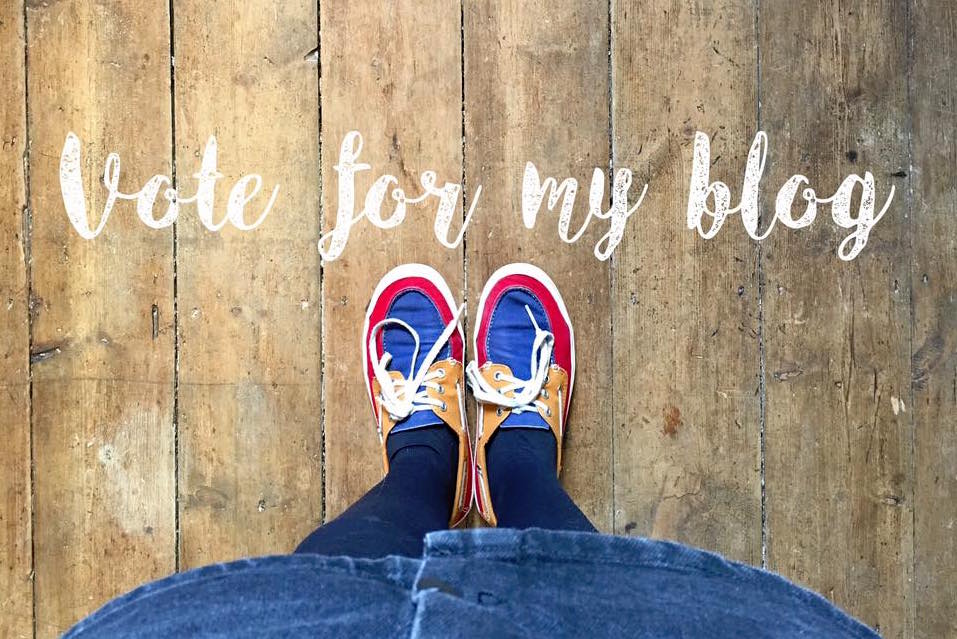 Well guys, the voting is now officially open for the Amara Interior Blog Awards! Incase you missed my update a few weeks back, my blog has been nominated for 'Best Newcomer' in the Blog Awards – The voting process will proceed for the next 5 weeks so please be prepared for A LOT of posts from myself asking for your votes! If you have followed my blog for the last 18 months then you will know how much this means to me! If you wish to continue showing me all the support that you can offer then this is how you can do so! If you're a newbie to my blog then hey! If you like what you have seen so far then please please pleaseee take 2 minutes to vote for me!
You have all been such a huge support since the very beginning so I have every faith in you all that you will help me to achieve this! Spread the word, shout it from the rooftops and keep your fingers, toes, arms and legs crossed for me! Here's a link to the blog awards timeline so y'all can get an idea of how things will work if you haven't seen it already. Eeeek this is very exciting! I am without a doubt going to be harassing everyone I know to click the link and vote vote vote… Apologies in advance but I am sure you can all understand that this is kind of a big deal!
Here's the link to my blog awards profile where you can vote!
Click here ——-> http://www.interiorblogawards.com/vote/thats-so-gemma/ <——- Click here
Muchos love and oodles of thanks!