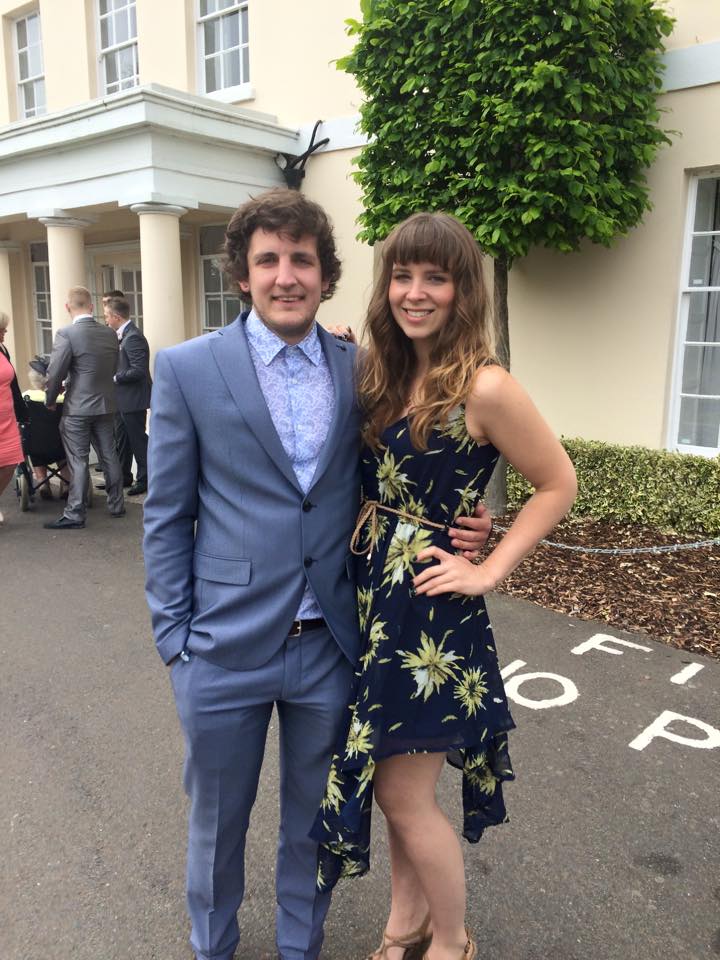 We had the lovely pleasure yesterday of attending a beautiful wedding of a close friend of the boyfriends, and what a fantastic day it was indeed! The venue, Field place, is situated among well groomed fields with blossoming spring blooms which made for a perfect May bank holiday wedding! The whole day was planned out perfectly, starting off with the ceremony in the Manor House with features of it's original Georgian facade, then on to the reception and party in a converted barn, which I must say was decorated beautifully so a huge well done to the gorgeous bride for the amount of time and detail that must of gone in to the centrepieces and decorations- absolutely stunning!
I guess I can't get away without giving some credit to the groom for being trusted to make the massive decision of the table names… Manchester United legends…no comment! (wink wink)
---
But before I go on to show you the reception decor let me just show you the extremely happy couple!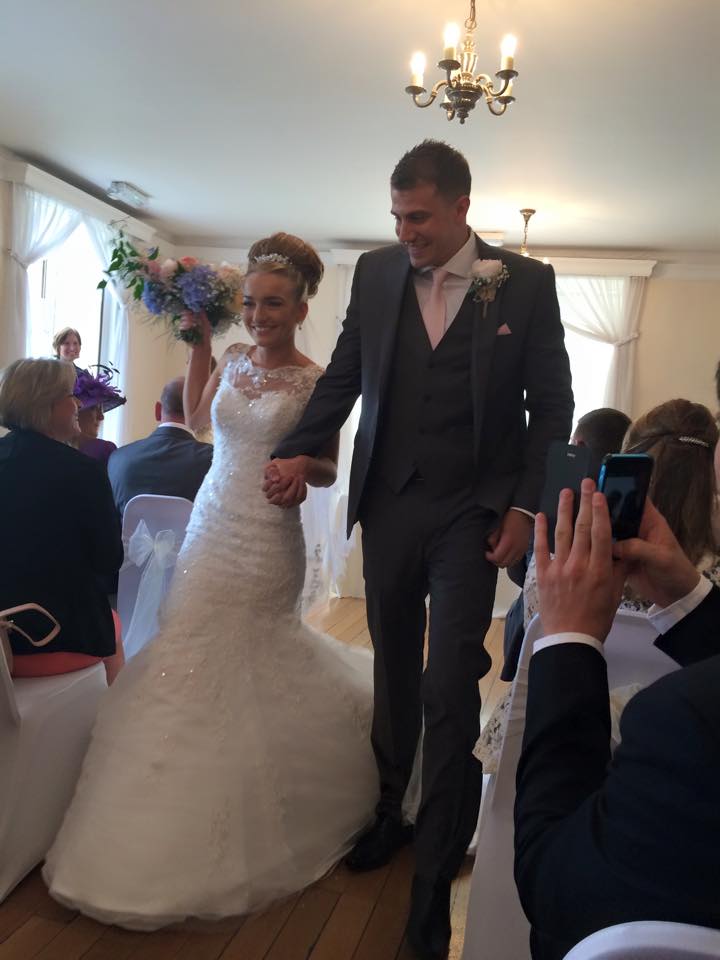 What a GORGEOUS dress! I must say it was a rather special moment when she walked in looking so beautiful and a tear or two welled up in his eyes!
---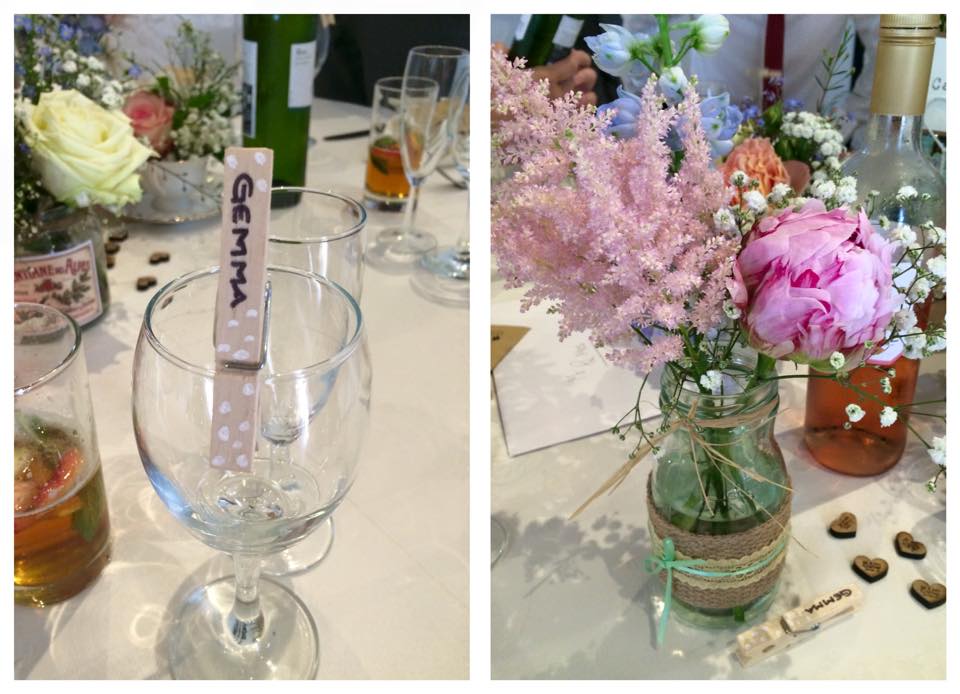 All of the flowers we're tied into clusters then placed into different jars, vases and teacups and decorated with lace ribbon and Hessian tape, then positioned in the centre of the tables mounted on old Vintage books and small wooden hearts scattered around as table confetti. Just stunning!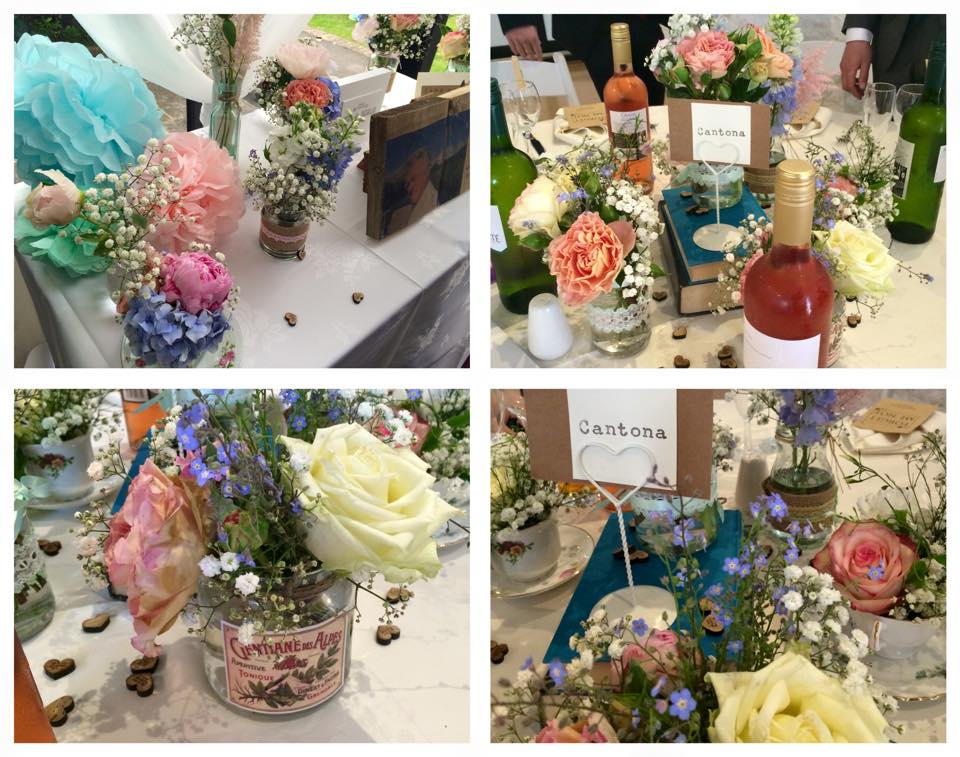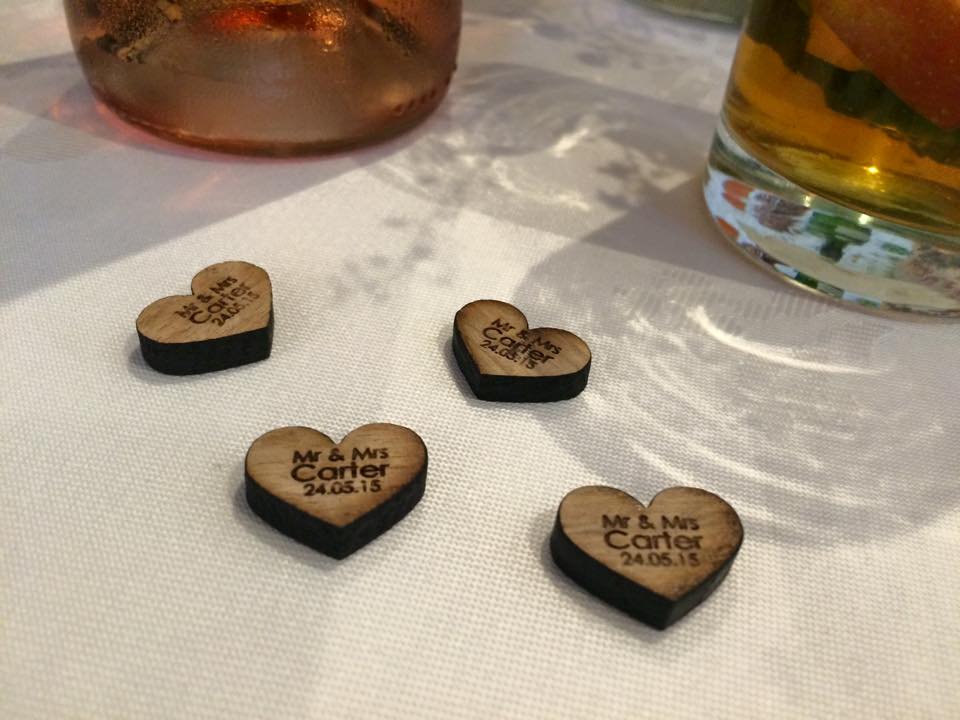 I was in constant awe at the amount of detail and beauty that each individual table had, every one varying with different florals and jars, but all just as equally beautiful!
Other decor around the barn was well thought out with pom poms hanging from the wooden beamed ceilings and more flower arrangements in the window pains in the wall!
There was a lovely display at the entrance with a handmade seating plan and yet more flowers next to a wooden post box to post your cards in for the happy couple.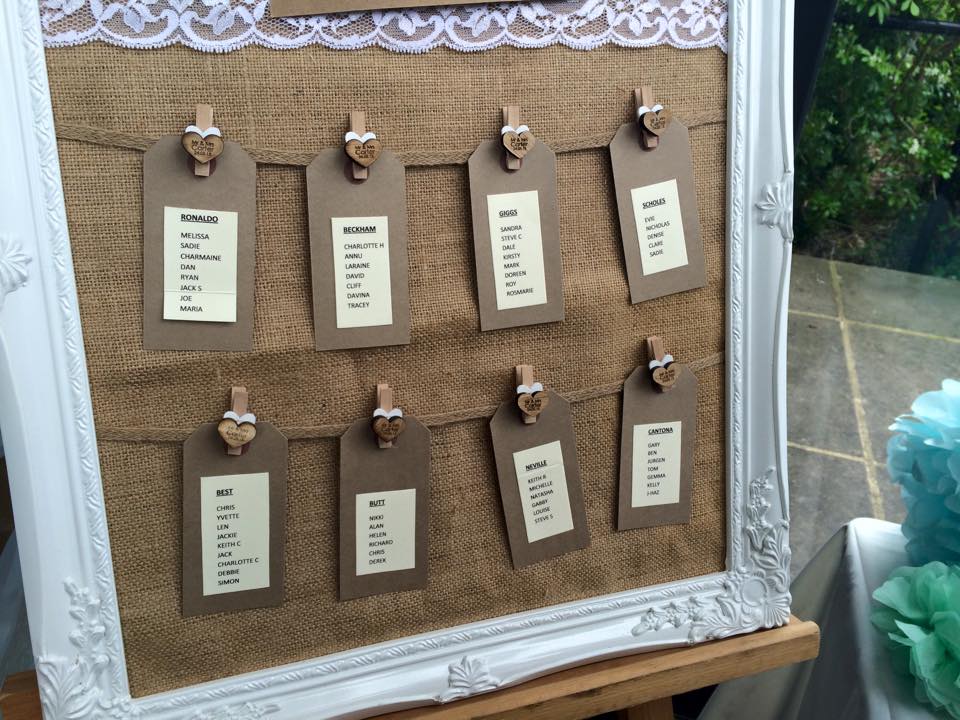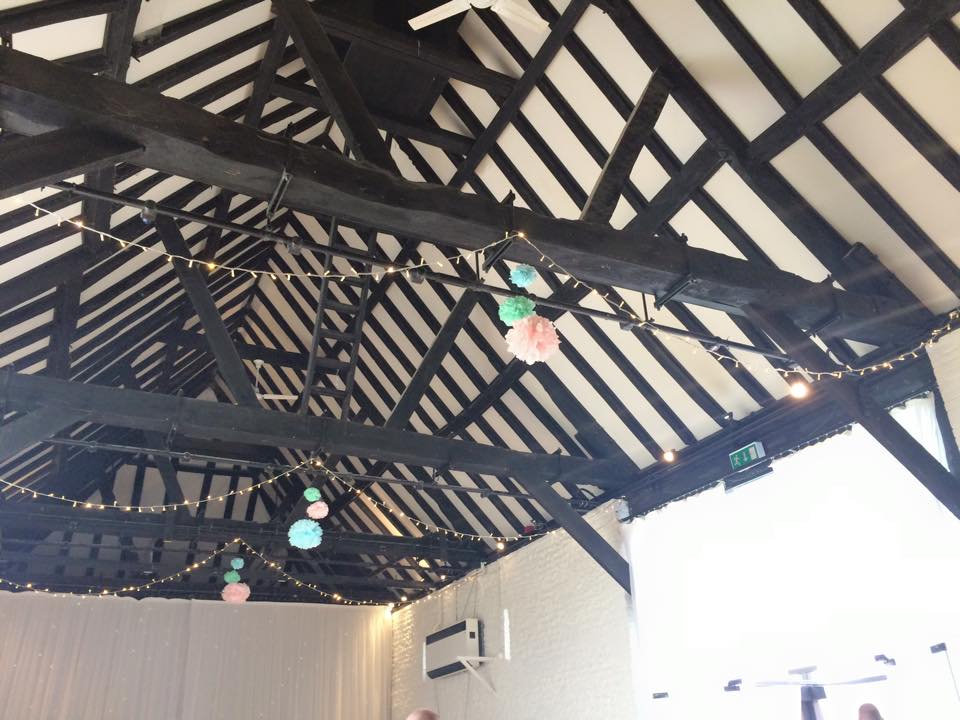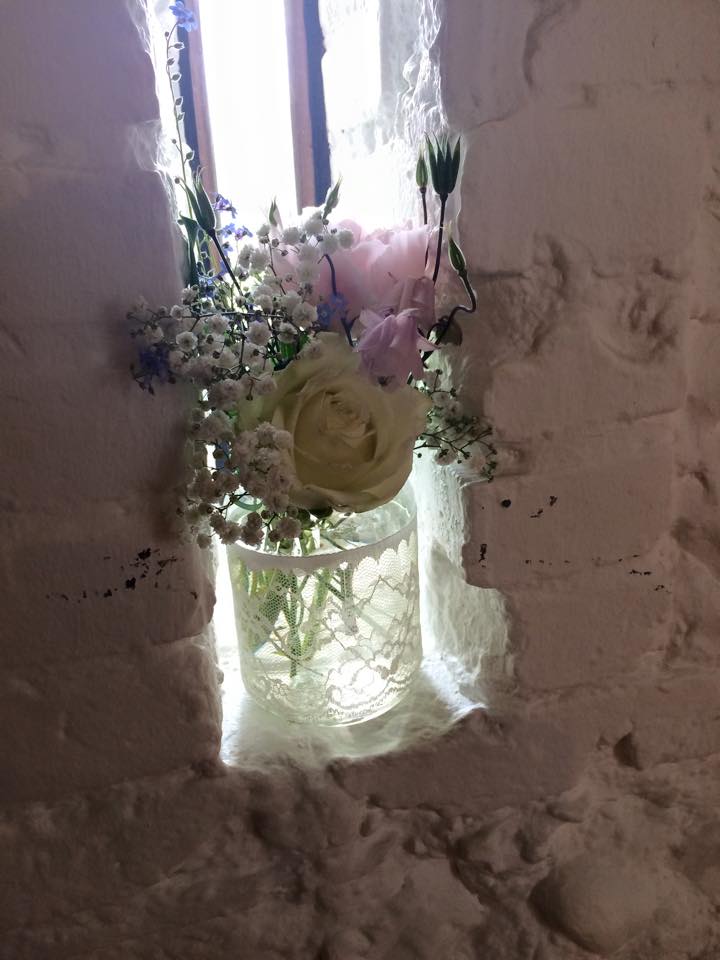 We were greeted to the reception with a glass of Pimms with fresh fruit, and needless to say there was wine and champagne overflowing for the remainder of the meal and speeches.
Our wedding favour was a sachet of Forget Me Not seeds with a lovely description on the back and instructions on how and when to sow them.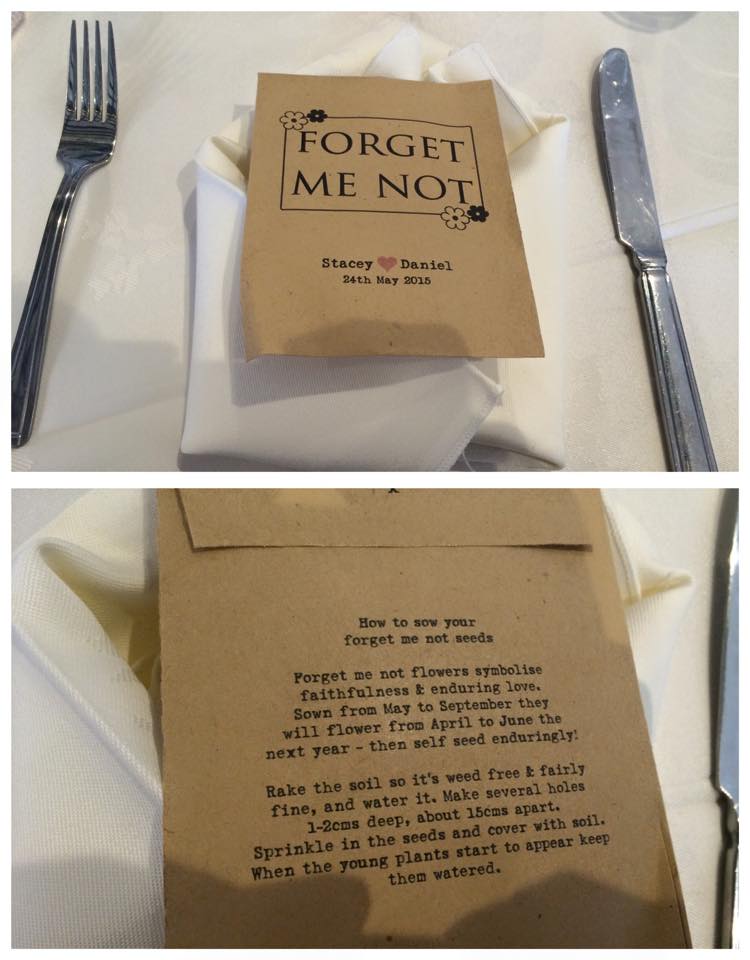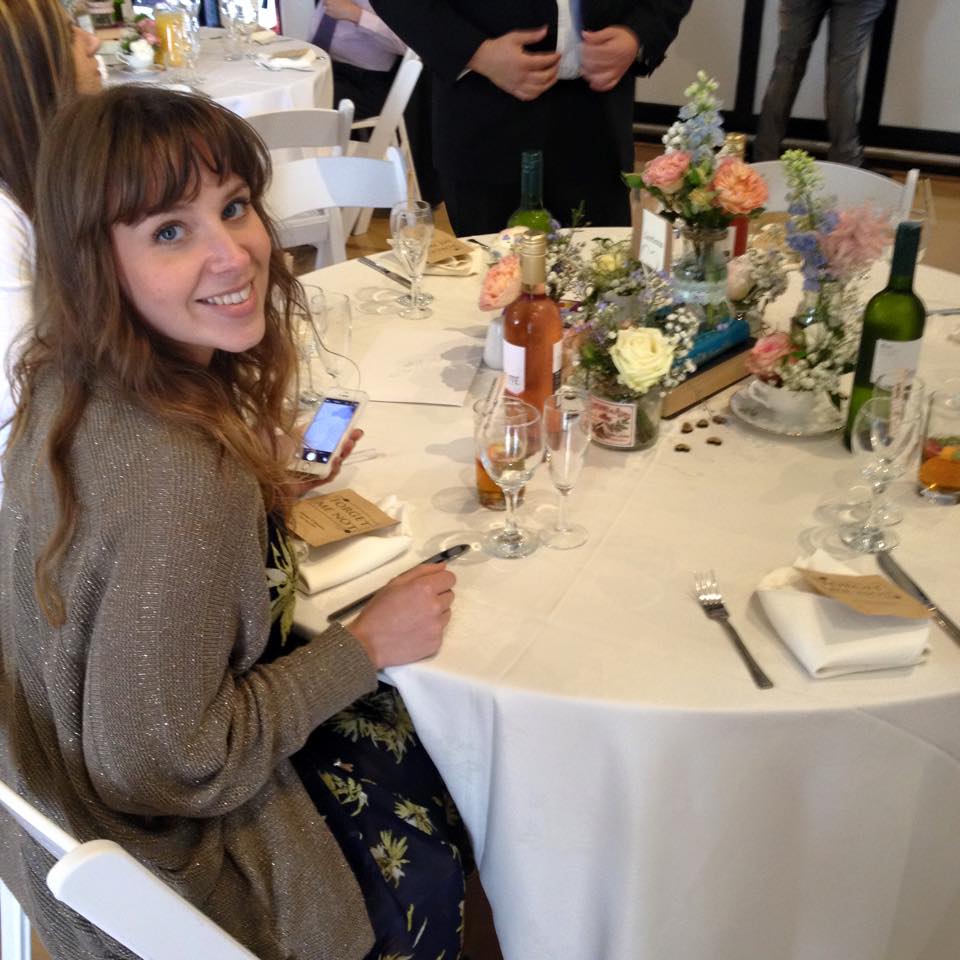 After the meal and speeches we had the delight of having such scrumptious ice cream from the most beautifully restored 1960's caravan with Vintage decor and a Happy smiley face to serve us.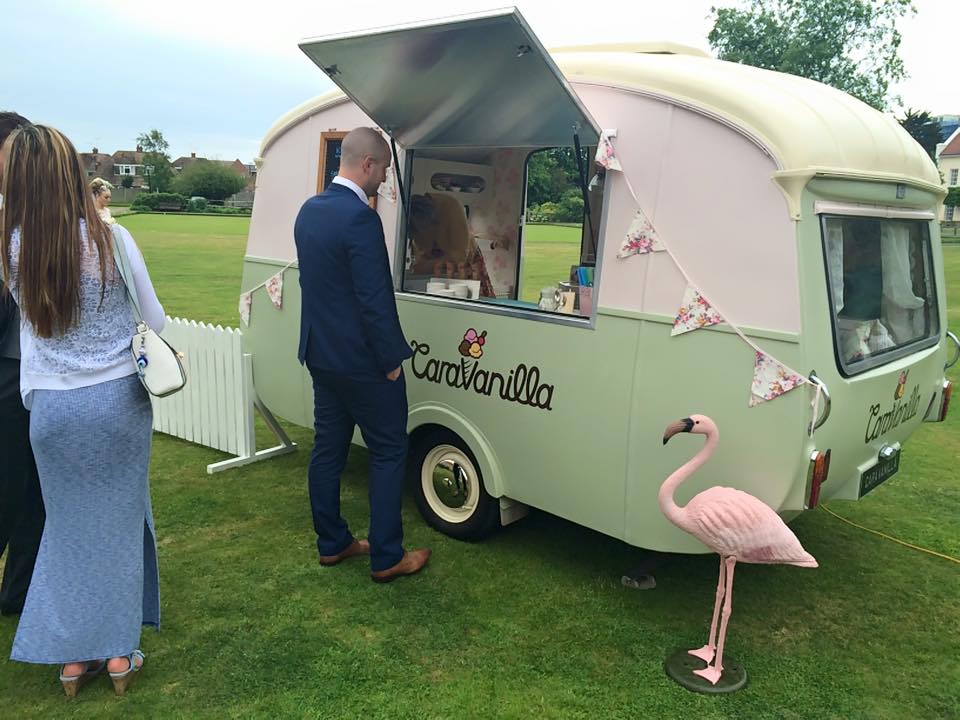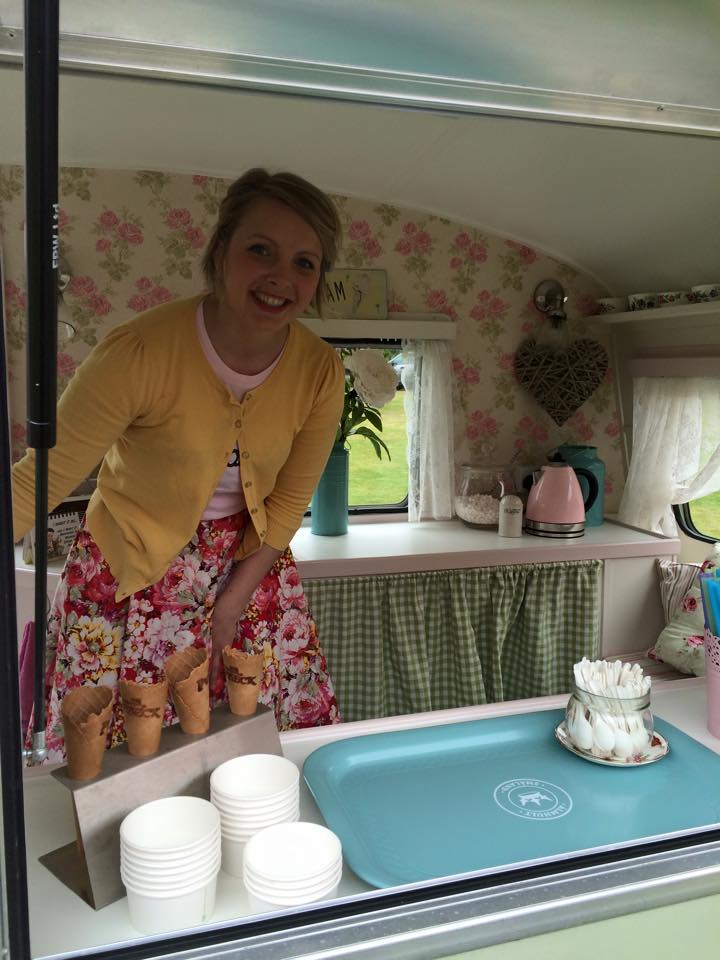 The lovely lady at Caravanilla has designed this vintage caravan with so much thought and detail, restoring the original features inside and out, with shabby chic and retro decorations.
She is available for hire for weddings, birthdays, parties or even just casual get togethers, bringing along the most tastiest ice cream… For more information or bookings you can find her Facebook page here and follow her on Instagram here! I couldn't resist a scoop of the Honeycomb Crunch in a wafer cone even though I had just stuffed my face with all the yummy BBQ food…but hey, It's a wedding!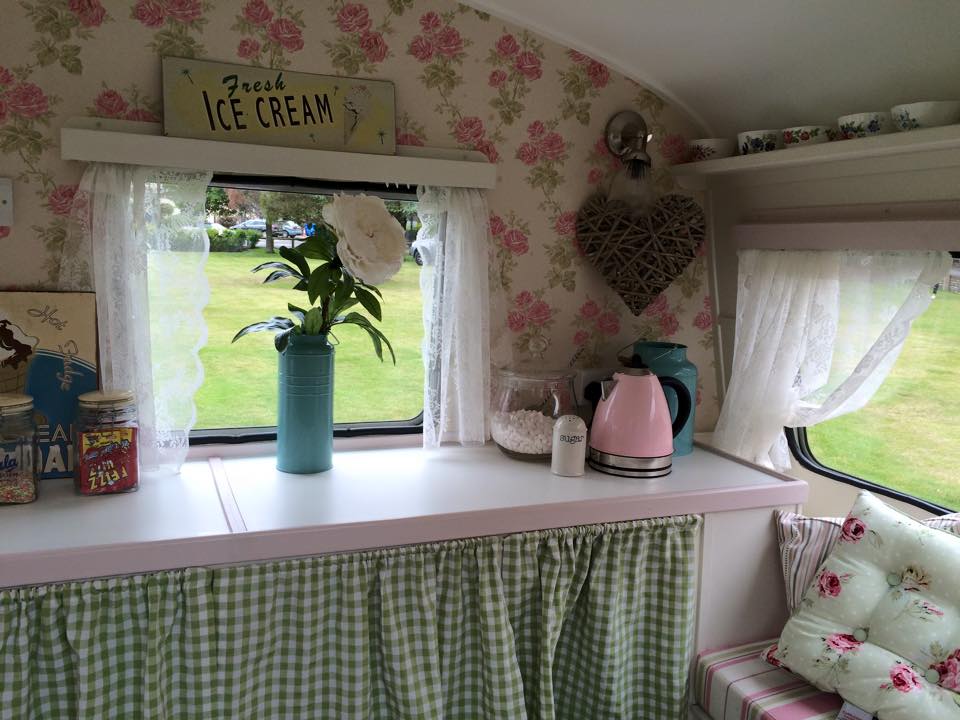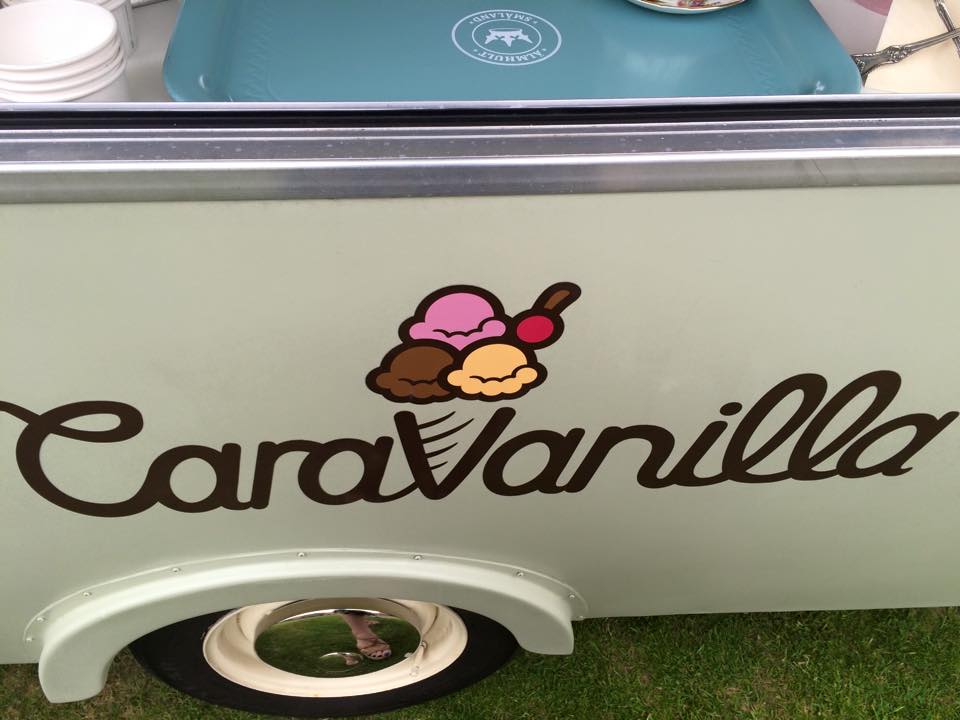 All in all it was such a fantastic day, and I won't lie…I have got a bit of a headache today! Maybe mixing all the wine and beer wasn't such a good idea now as it seemed at the time, but I've had bacon now so i'm on the road to rapid recovery!
Here's a few more snaps that I captured throughout the day!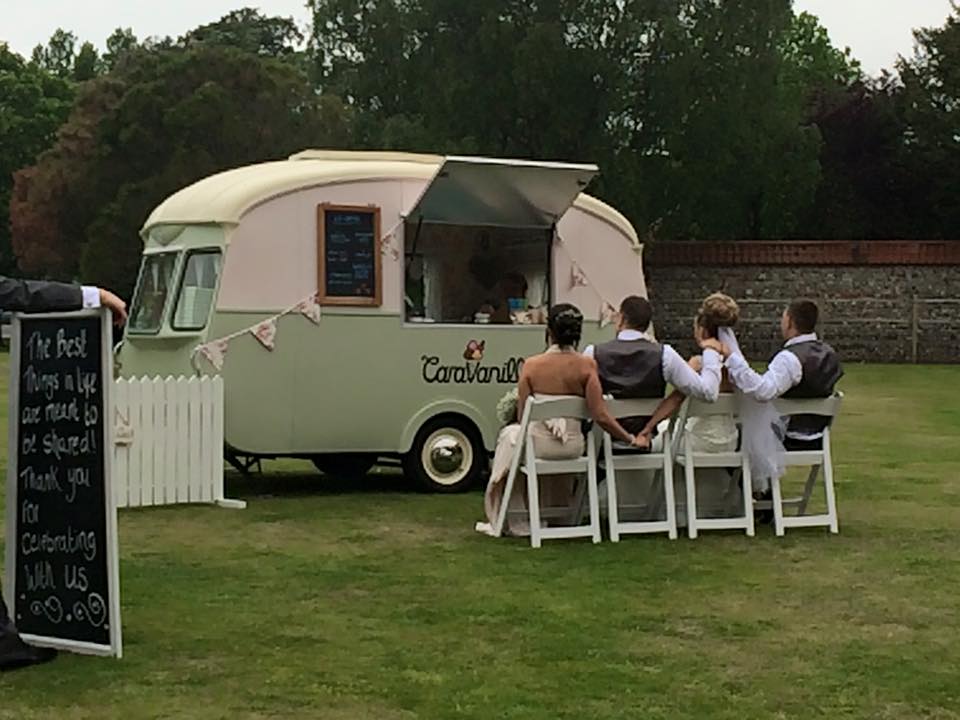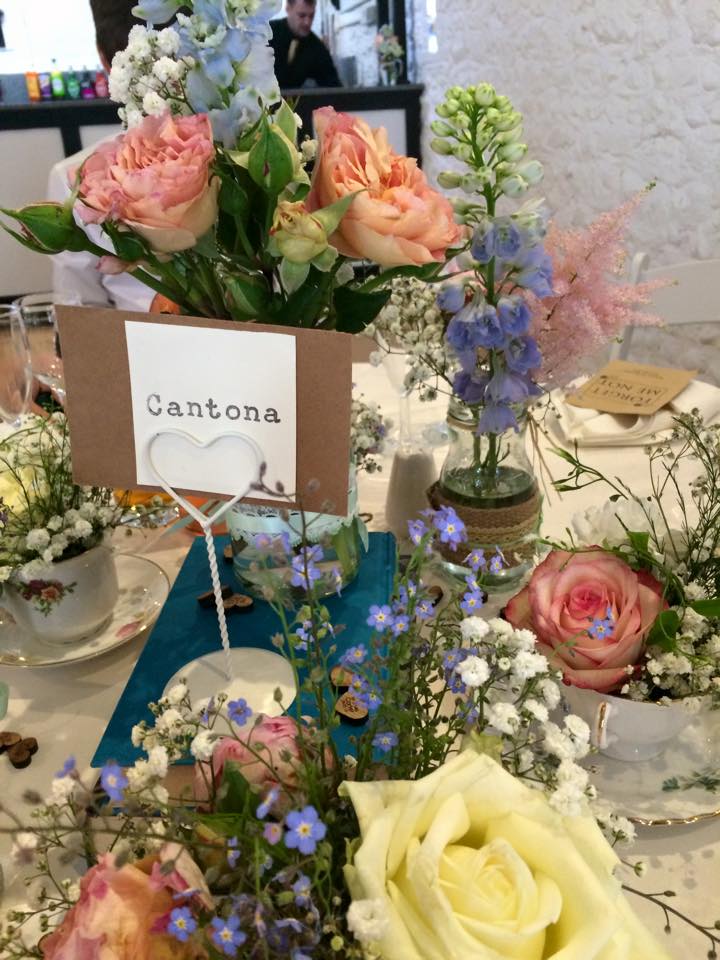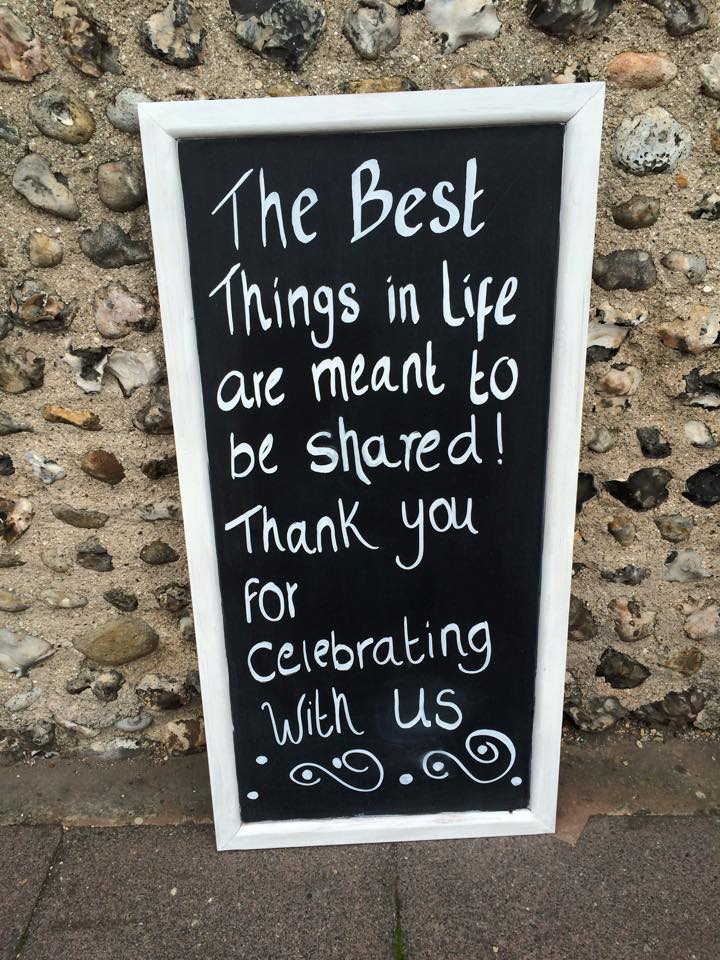 That's it from me today! Hope you're all having a swell Bank Holiday Monday!