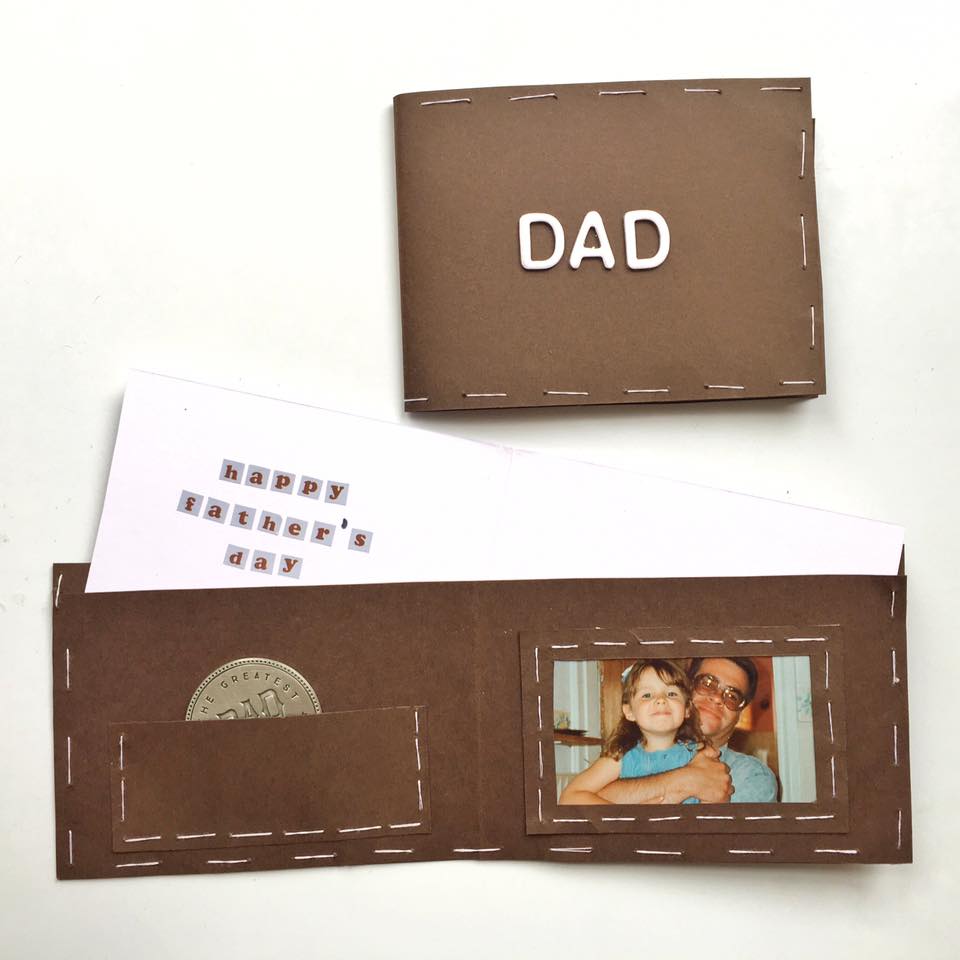 Well what d'ya know! Father's day is officially here and what's a better way of showing  your special Daddio how much you love them with a personalised handmade card. FYI, Nothing beats a handmade card – and this little card craft is absolutely ideal for any man on any occasion as it really is rather 'blokey'.
I would like to quickly apologise because I am well aware that posting this today is a little bit short notice BUT it's very difficult as a blogger posting for occasions without ruining the surprise for the receiver beforehand! I'm working on that! I would like to add however, this card isn't specifically designed for Father's Day so it could easily be made into a birthday card for any special man in your life – T may well be getting one of these for his birthday!
To make this wallet card you will need:
Brown and white card
Ruler
Pencil
Scissors
Double sided tape
Needle and white thread
Craft knife
Alphabet embellishments
Vellum sheet
… and a sentimental photo!
Begin by measuring out two lengths of card, one slightly shorter in height to create a pocket.
The measurements I used was 25cm x 10cm for the larger, and 25cm x 9cm for the smaller.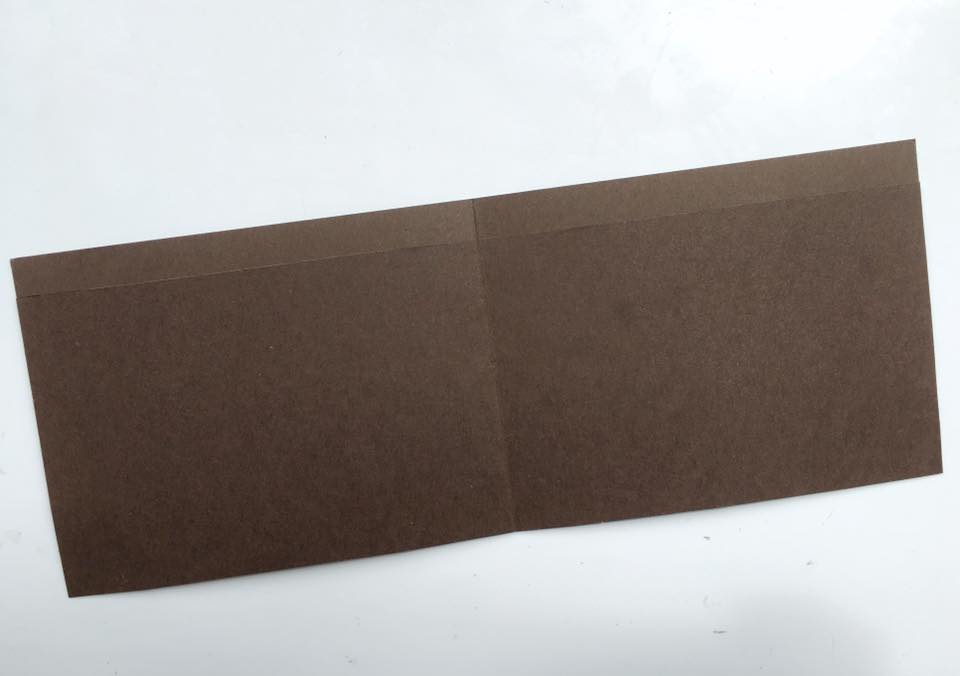 Use a bank card/coupon card to realistically measure a card pocket for the inside of the wallet. Allow a 1cm border around the entire card.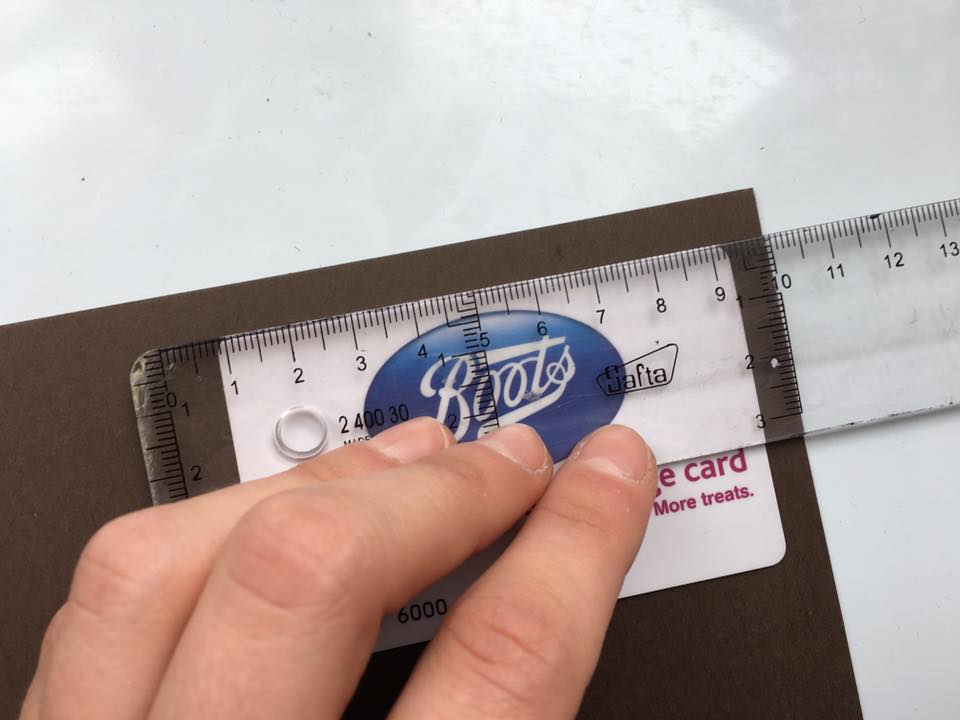 Cut down your vellum sheet to the same measurements then follow the simple photo instructions below.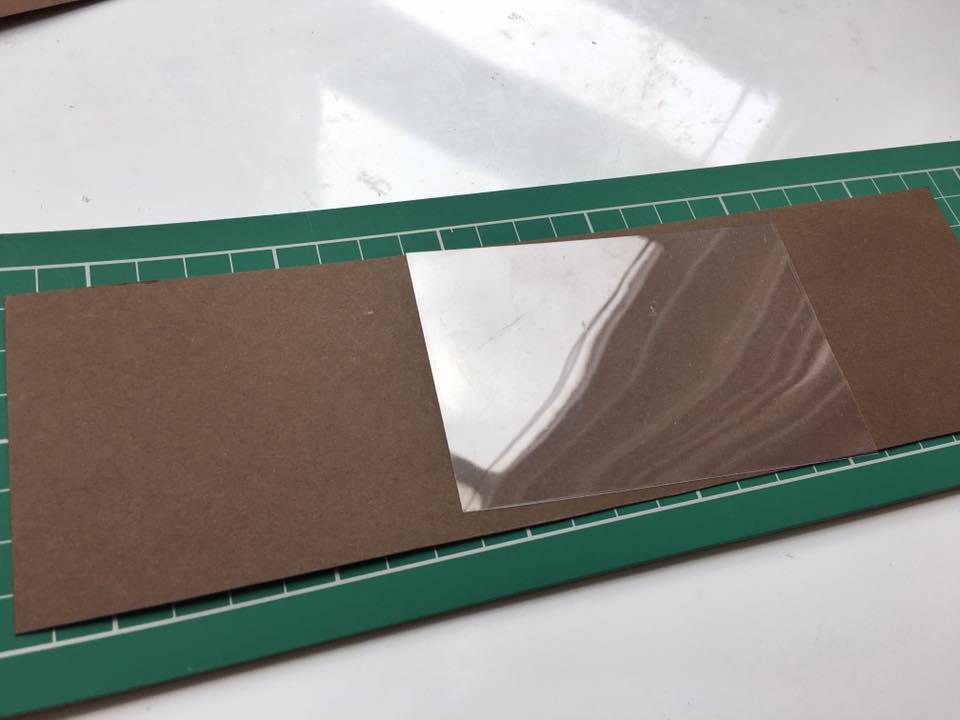 When sewing the card, make sure you use a small-eyed needle so the holes in the card are minimal. Be very accurate when making the stitches as any mistakes wont be hidden!
Next, measure a thinner strip of card then sew around three edges for a pocket effect. Using double sided tape, attach the strip to the other panel of the wallet leaving the top section open to tuck in something cute!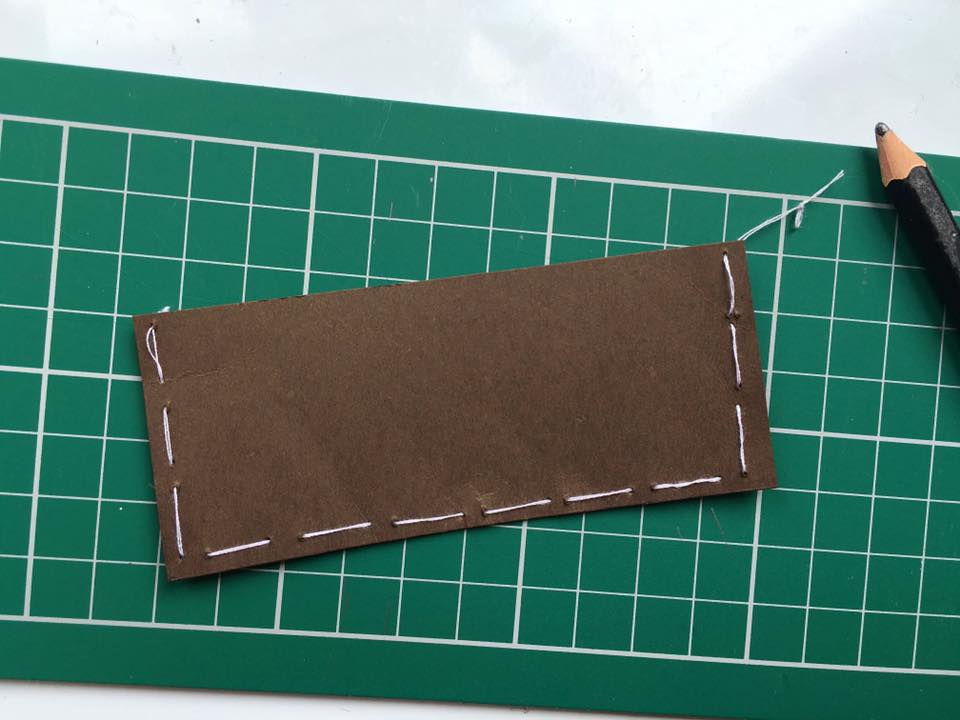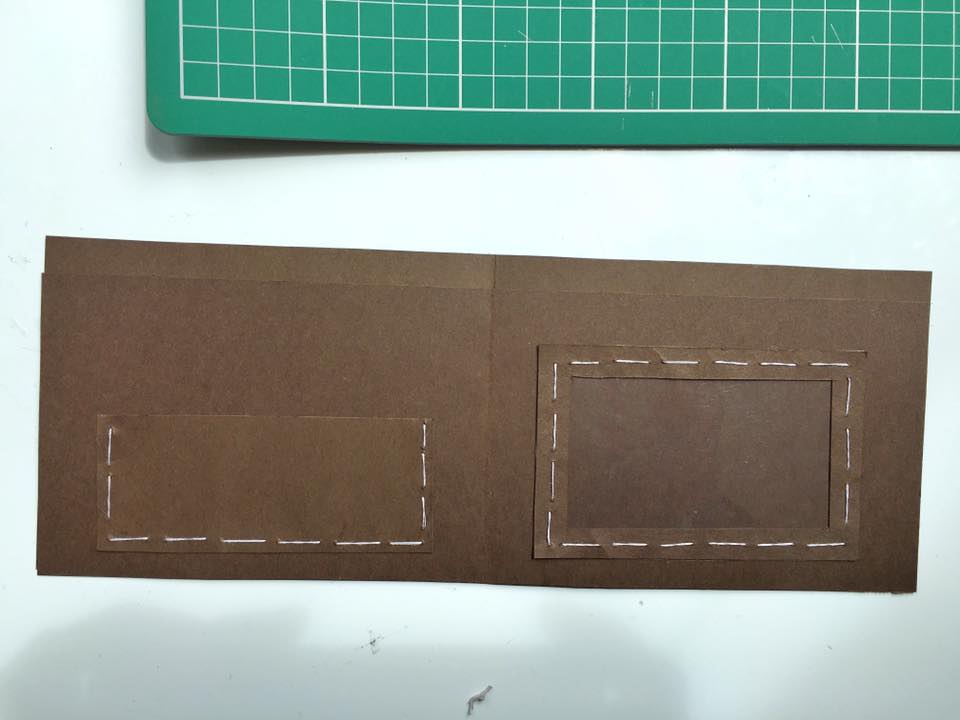 Sew around the edges of the wallet to secure the 2 panels together. Make sure the stitches are evenly divided as they will be visible on both sides of the card.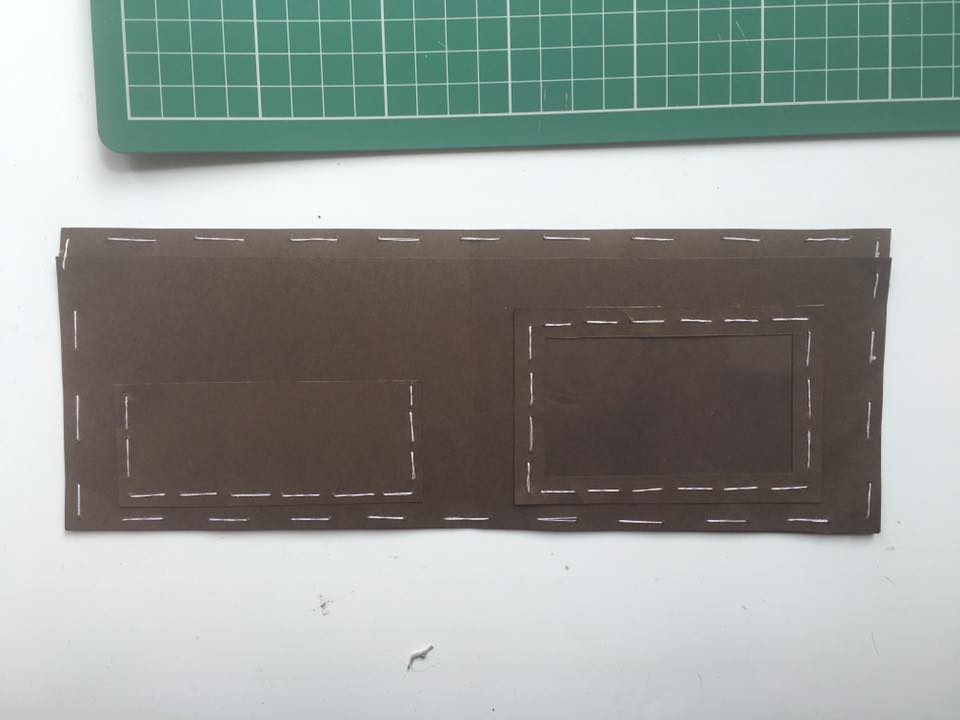 Then, add some alphabet stickers to the front of the wallet for the final touches.
Oh and because I am such an AMAZING girlfriend, I also made one for T to give his Dad too!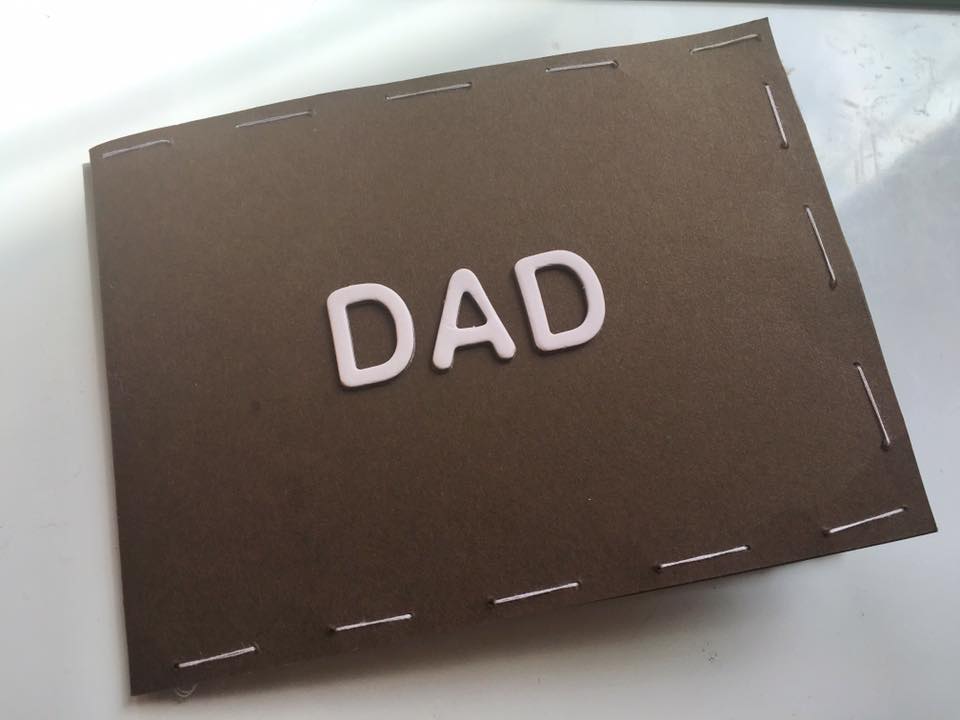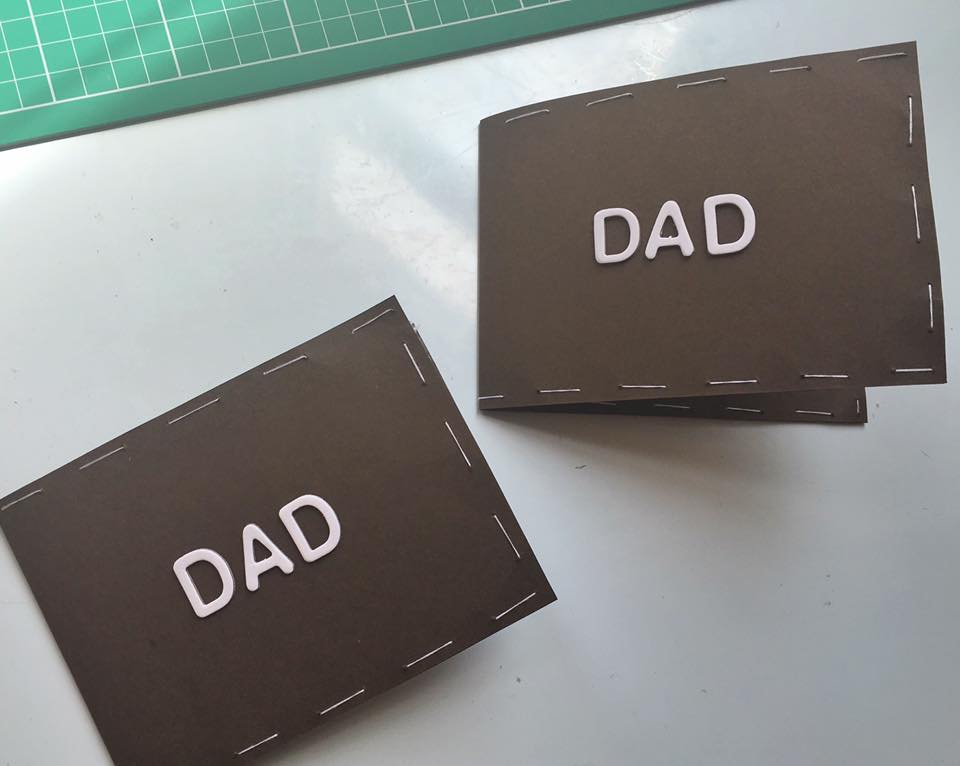 Using the original measurements as a guide, cut a piece of white card to slide in to the wallet – this is where you can write your 'Happy Father's Day' message. I also used alphabet stickers on the left hand side for an added touch!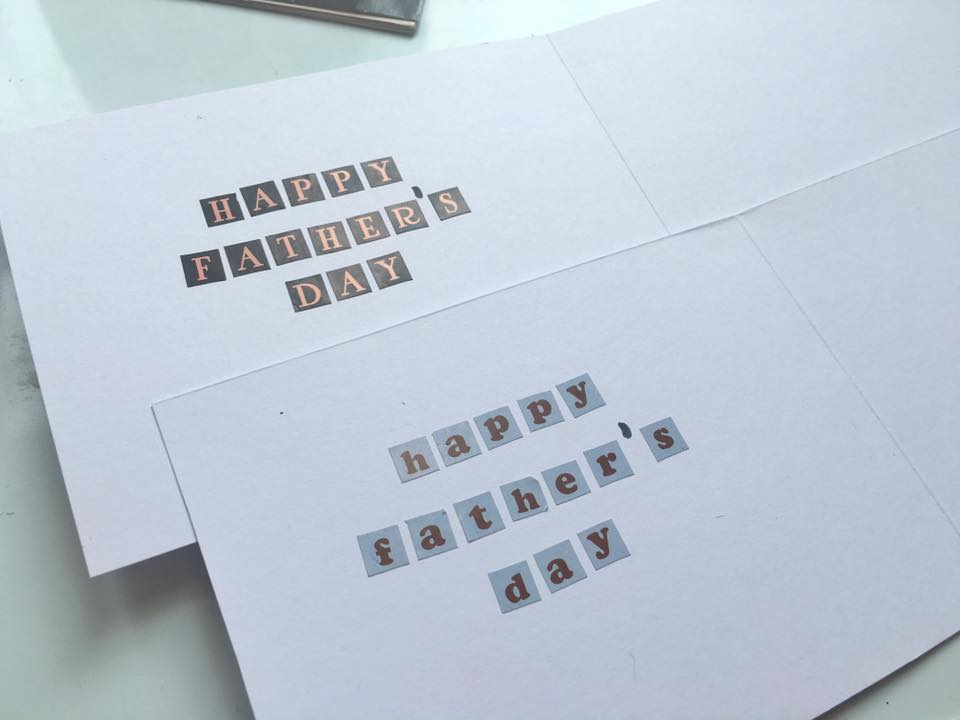 Now it's time to personalise your wallet card however you wish! I found a very cute photo of my Dad and I from when I was a little diddly, which I cut down to size to fit in to the vellum pocket.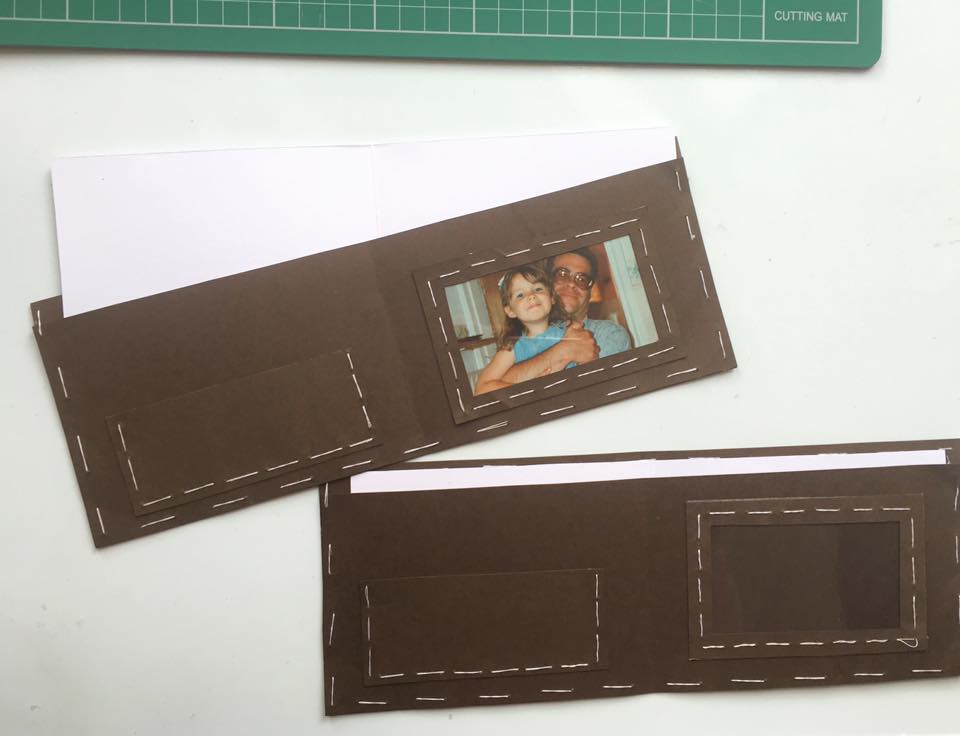 I found the most PERFECT 'NO.1 DAD' coins for just £2 from Clinton Cards which fit snuggly into the other pocket. They are ideal for the wallet theme! I was so thrilled when I spotted them… Sorry Dad, no real money though!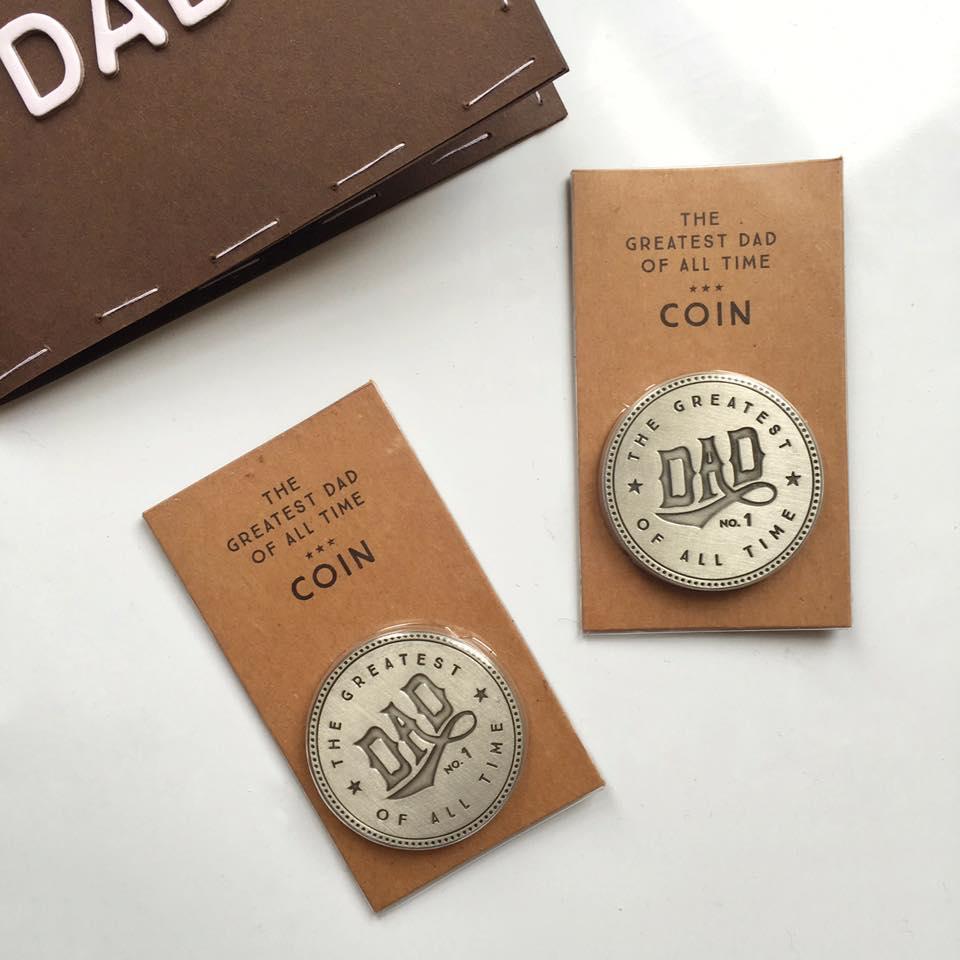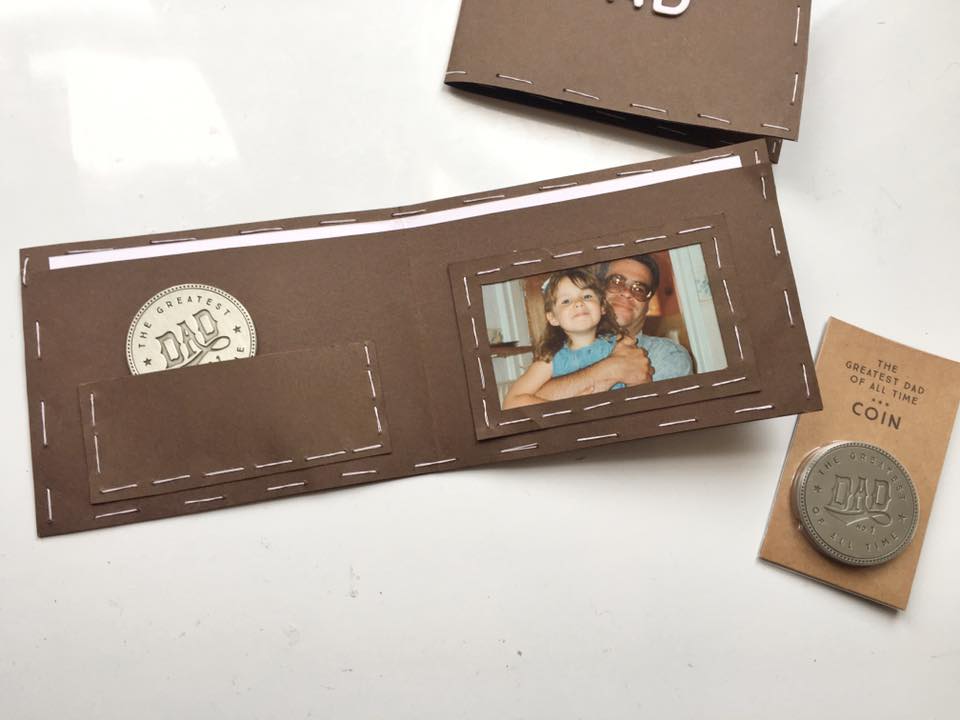 With all pockets filled and my personal message written in my best handwriting, the card is now complete and ready to pop in to an envelope ready to be reopened by my papa!
They really are the perfect handmade cards for blokes! You're welcome ladies!